Naval forces are facing a number of challenges in terms of capacity & utilisation:
New generation of ships require smaller & highly trained crews to handle technologies such as smart weapons
The admiralties must utilise the whole operational capacity
The admiralties delegate support missions, to free operational fleet capacity
The support fleet & missions are consequently sub-contracted, including training missions.
Performing Navy training support services requires expertise in military operations:
Ability to propose training services & scenario in compliance with the navy's standards & rules
Capacity to operate & supply resources for live training in a large scale realistic environment 365 days a year
Qualifications to manage a variety of sophisticated equipment's to cover the whole scope of the training missions.
The service provider is embedded into the Navy Training department
Our Assets at Your Service
SeaOwl provides training instructors and accredited staff to entertain the training sessions on its two fully equipped and geared up "Plastron" ships that are owned and maintained by SeaOwl.
Our services range from supply of accredited personnel to the complete operational management of training support resources:
Navy training support
Military equipment qualification support
Target management
Training Scenario management
Logistics support & management
Whether it is the navy or defense companies, our business unit delivers projects with an emphasis on schedule and cost, allowing our clients to focus on their core activities.
A versatile operational sea training platform enabling naval forces to perform single to multi-threat scenarios:
Anti-aerial warfare training
Anti-surface warfare training
Anti-submarine warfare training
Mine hunting training
Commando training
Helicopter training
Our customers, in both the private and public sector, are leaders in their respective fields and include: French Navy, Thales, MBDA, SAFRAN, EADS and NG.
SeaOwl Naval Maritime Helicopter Training
SeaOwl Navy Commando Training Services
SeaOwl Target Shooting Training Missions & Management
A project ?
Let's talk about it
contact.marine@seaowlgroup.com
All our marine activities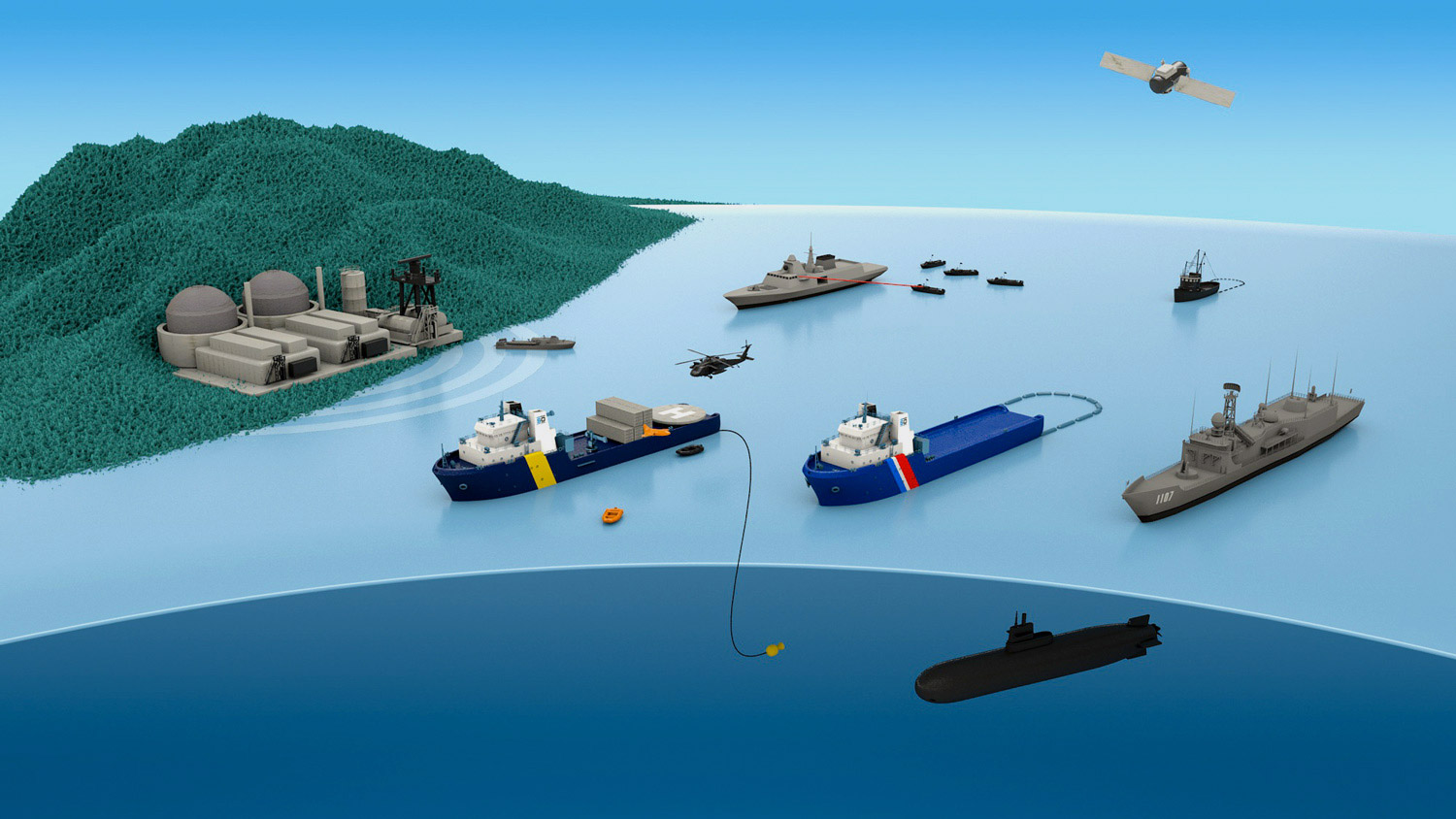 Asset protection
Asset Protection
Maritime Surveillance
Navy Training
Navy Training
Depollution & Salvage
Commissioning & Sea Trials, Operation & Maintenance
Maritime Surveillance